Mike Tipton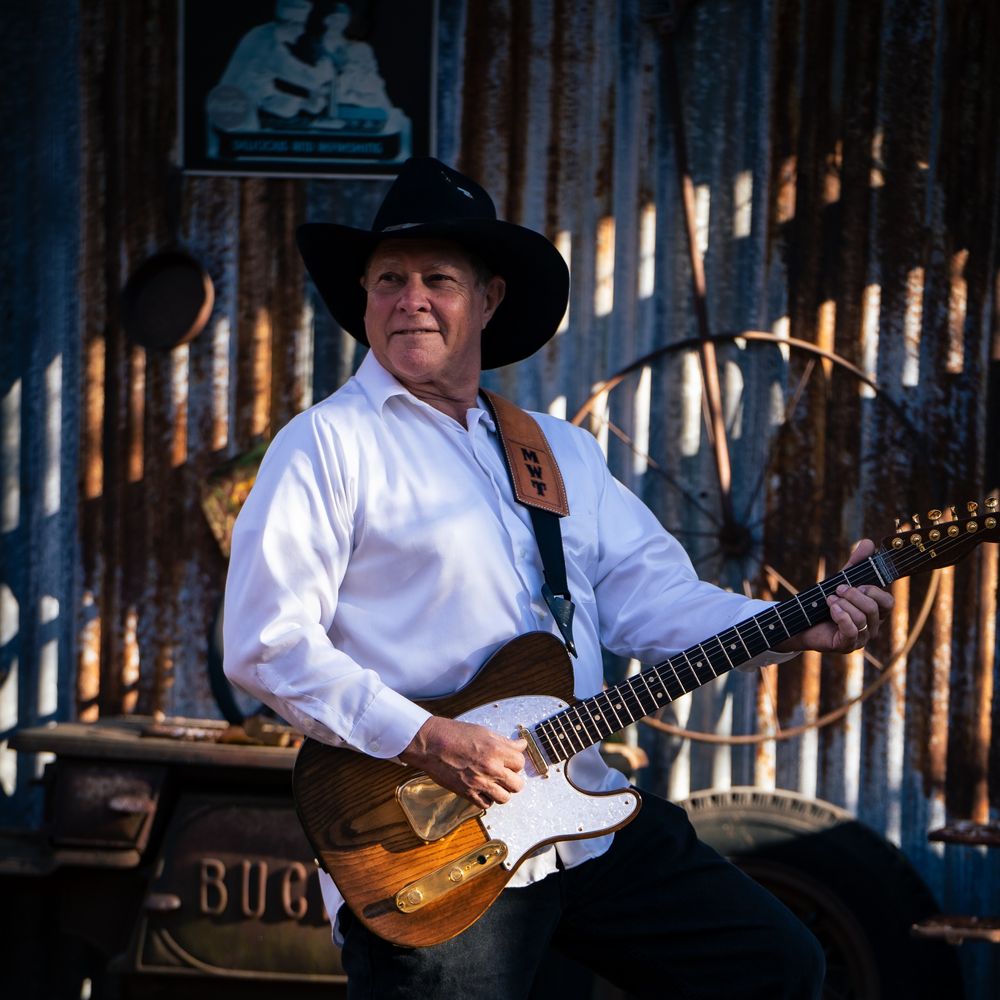 Mike's younger years were spent moving around Texas, but stayed primarily in Channelview. Mike has loved music his whole life. The first band he played in was when he was in the 3rd grade where he played the saxophone. A few years later he got his first guitar at age 12, a $25 Sears silvertone acoustic. Mike never had a teacher to show him how to play guitar, but he learned how by a 45 RPM record for the song Red River Valley. He started listening to rock n roll music and emulating the music he listened to. Even though Mike wasn't proficient, he started writing songs at age 15 by humming melodies and writing down words that came to him. At 16 he met the love of his life and was married by 17. They have been together for 50+ years. He joined the Navy where he was able to play shows at different clubs in multiple countries to showcase his talents and songs. Eventually, Mike and his wife moved back to Oklahoma to raise their family. Throughout the years, Mike worked hard to provide for his family while never really forgetting the love for his music. In those years, Mike has written many songs including his hit song Ride that is dedicated to his wife, Oklahoma Dirt Road, Five Red Lights, How long, and Chains.
Randy Parr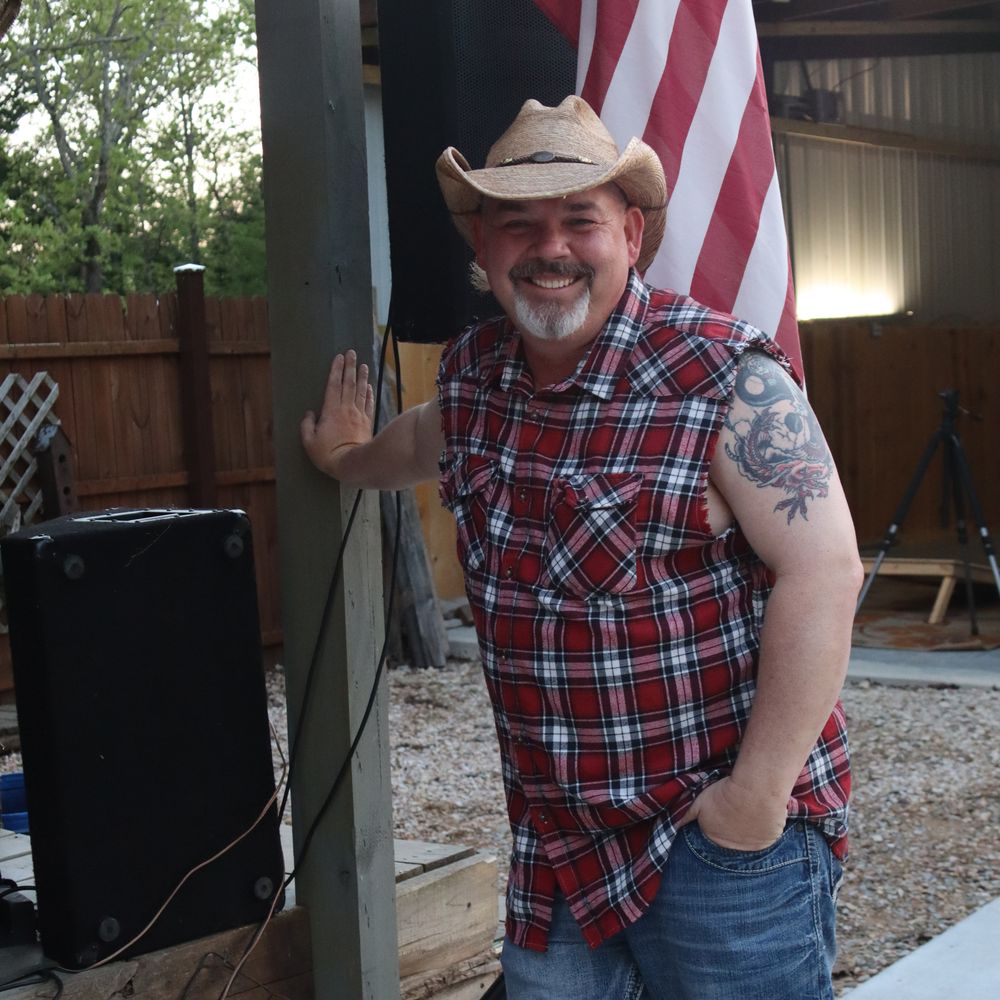 Hey, everyone! Thanks for stopping by our website! I'm Randy Parr. I've been singing as long as I can remember. I was raised in Kentucky, did 4 years in the Army on a M1A1 tank, and now I've lived in Oklahoma for the last 20+ years. I've only been in 2 bands, the first was a Christian group called Unworthy and now I'm in Along for the Ride. I've had a lot of musical influences over the years and I've tried to take my favorite parts and combine then to make my own sound. You'll have to be the judge of whether I succeeded or not!
Tommy Green
Dwayne Strickland
My name is Dewayne Strickland. I live in Honey Grove Texas. I am married to Debra Dockery McNeal Strickland and together we have five children and 13 grandchildren. I started playing guitar at a young age in church where my father was the pastor. I now play Guitar, Bass Guitar, Keyboard, and Pedal Steel Guitar. I have been part of The Gospel Heirs Gospel Group, Hwy 24 Band, Lighting Ridge Band, Down Home C&G, and currently playing Steel for ALONG FOR THE RIDE BAND. I play strictly by ear. All the instruments I learned to play pretty quickly. The steel I have been playing about a year. I just hope I live long enough to master it.
Frank Vest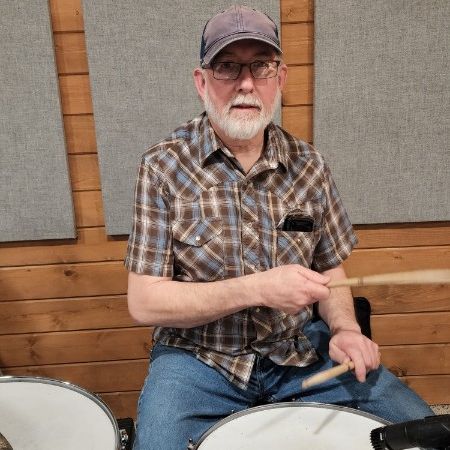 Howdy! I'm Frank Vest, AKA the Drummer. I was born and raised in Oklahoma City, OK. I now live in Texas. I've always loved music. Growing up in the 60s and 70s, I was exposed to a variety of music. I really don't have a favorite Singer, Genre, Band or such. I like what I like ... a little bit of all.
As a child, I asked my parents for a guitar. I wanted to be famous and rich. With no money for lessons, the guitar went quickly under the bed and lived there for a few years. I dug it back out in High School (that's Secondary School to those of you in the United Kingdom), when I met a fellow student that was learning. to play. He got me started on guitar and I later got him started on bass guitar. As time always moves forward, I met other musicians, gained in my musical knowledge and learned the basics of drums. Several musicians told me I was a natural drummer †who am I to argue? :)
I don't consider myself to be a great drummer, or musician, but I have met, jammed with and played in bands with some amazing local talent. I'll tell anyone wanting to learn to play an instrument to find people that play better than you and learn from them.
Thanks for reading this and may God bless you.
Frank